We are pleased to provide you with an overview of the new PlayMining game "Rogue Roll Ruler's" (hereinafter referred to as "R3"). We plan to start the pre-sale around August 2023 and launch the game in September.




■Reward Acquisition Mechanism
In "R3", you can get DEP (PlayMining's utility token) and in-game items by exploring dungeons. Additionally, special dungeons are opened during regularly held events where you can acquire more DEP and in-game items than usual.
In addition, players can engage in secondary sales of equipment obtained within dungeons or characters (Character NFTs) purchased from the marketplace.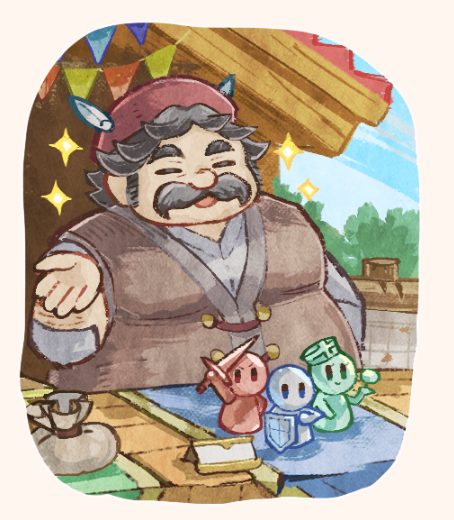 ■NFT Activation of Equipment
When you acquire equipment in the dungeons, all rarities are obtained in a non-NFT state.
While you can equip characters with non-NFT equipment, activating them as NFT (NFT Activation) provides additional enhancements, exclusive effects, and increased DEP acquisition.
Furthermore, non-NFT equipment cannot be subject to secondary sales, but activating them as NFTs allows for such transactions.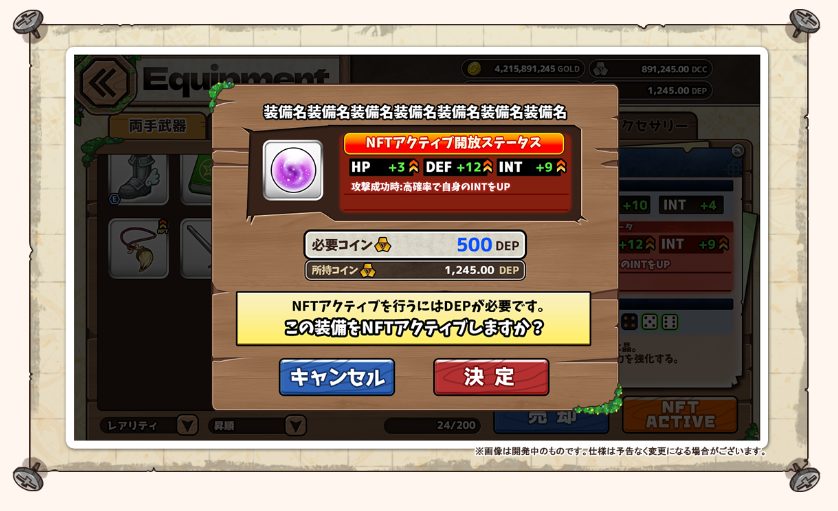 ■Character NFT
Characters are the ones who explore dungeons on behalf of the players.
To explore, you need to form a team (party) of six members.
Characters come in different types.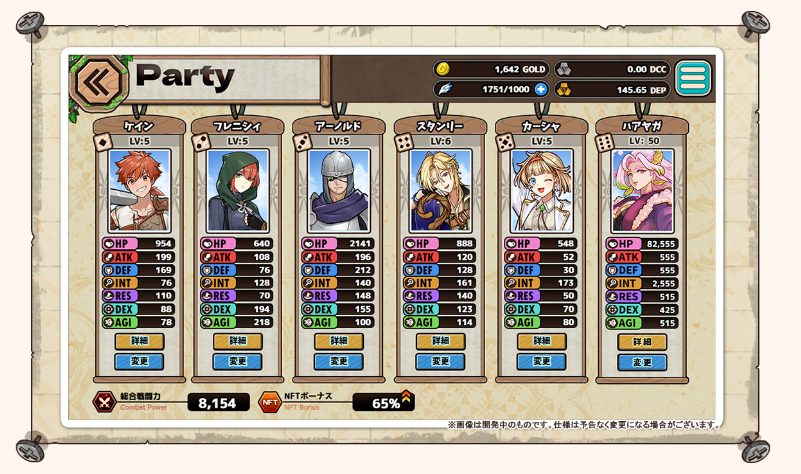 -Rarity (5 kinds)
 Common < Uncommon < Rare < Epic < Legendary.
Generally, higher rarity characters have better performance and unique skills. However, there are characters with user-friendly skills among low-rarity characters, and some characters with unbalanced but exceptional strengths.


 -Types (6 kinds)
Each character has a type representing their specialty or role.
 Attacker, Magic Attacker, Tank, Healer, Thief, and Support.
Creating a well-balanced party is important for smooth dungeon exploration.


 -Parameters (7 kinds)
 HP, ATK, DEF, INT, RES, DEX, and AGI
While these values generally increase as characters level up, the growth rates vary, with some characters having slower growth or excelling in specific parameters.




■Equipment NFT
Characters can equip the equipment obtained in dungeons. Each character can equip up to six pieces of equipment, with each piece assigned to a specific slot. Finding the right combinations of equipment can give you an advantage in dungeon exploration.
Equipment also comes in different types.


 -Rarity (5 kinds)
 Common < Uncommon < Rare < Epic < Legendary
The higher the rarity, the more powerful the equipment, but they will be more difficult to acquire Additionally, higher rarity equipment is obtained in smaller quantities, while lower rarity equipment can be acquired in larger quantities.


 -Types (5 kinds)
Equipment is categorized into slots.
 Two-handed weapon, One-handed weapon, Armor (or Clothing), Gauntlets, Shoes, and Accessories Keep in mind the combination and the strength of the equipment you use.


-Parameters (7 kinds)
 HP, ATK, DEF, INT, RES, DEX, and AGI are also assigned to equipment.
However, not all parameters are present in every equipment, and only the ones that can be enhanced are set. By activating them as NFTs, equipment gains additional parameters that were previously not present, reduces negative values, or eliminates negative values altogether, offering various effects.


-Durability
Equipment durability decreases with each use, affecting its effects and parameter values. Therefore, it's important to pay attention to durability and equip characters in optimal condition.
■"Character NFTs" Overview
The presale for Character NFTs is scheduled to start around August 2023. <NFT LIneup>
NFT:Phalmar
NFT:Valem
<Sale Period>
Scheduled to start around August 2023
<Marketplace>
"CharacterNFTs" will be available for sale on "PlayMining NFT."
*Please note that "R3" cannot be played using NFTs from other PlayMining game titles (such as JobTribes) at the time of release.
■Development Company
Cross Games Co., Ltd. | https://www.cross-games.jp/
Our mission is to "connect people and games," and we provide game development and quality assurance services.
Representative: Yasushi Kamegai
Location: 1st Floor, Izuminishi Shinjuku Building, 4-12-7 Honcho, Shibuya-ku, Tokyo
Established: March 2006
Business Activities: Game development, operation transfer, creator dispatch, asset production, debugging services, customer support
For the latest information on R3, please check the following:


Official Website: https://rogue-roll-rulers.com/en/
Twitter: https://twitter.com/R3_GAME_EN