Thank you for playing Rogue Roll Ruler's.
We are pleased to announce the Friend Referral Campaign for R3, which will be held on the following dates:
From 2023/9/26 (Tuesday) 09:00 to 2023/10/10 (Tuesday) 14:59(UTC)
We have a small gift planned for those who introduce friends who have not yet played R3 and for those who start playing through referrals.
It's not easy to get equipment, but why not invite friends to join?
We look forward to your participation in this event!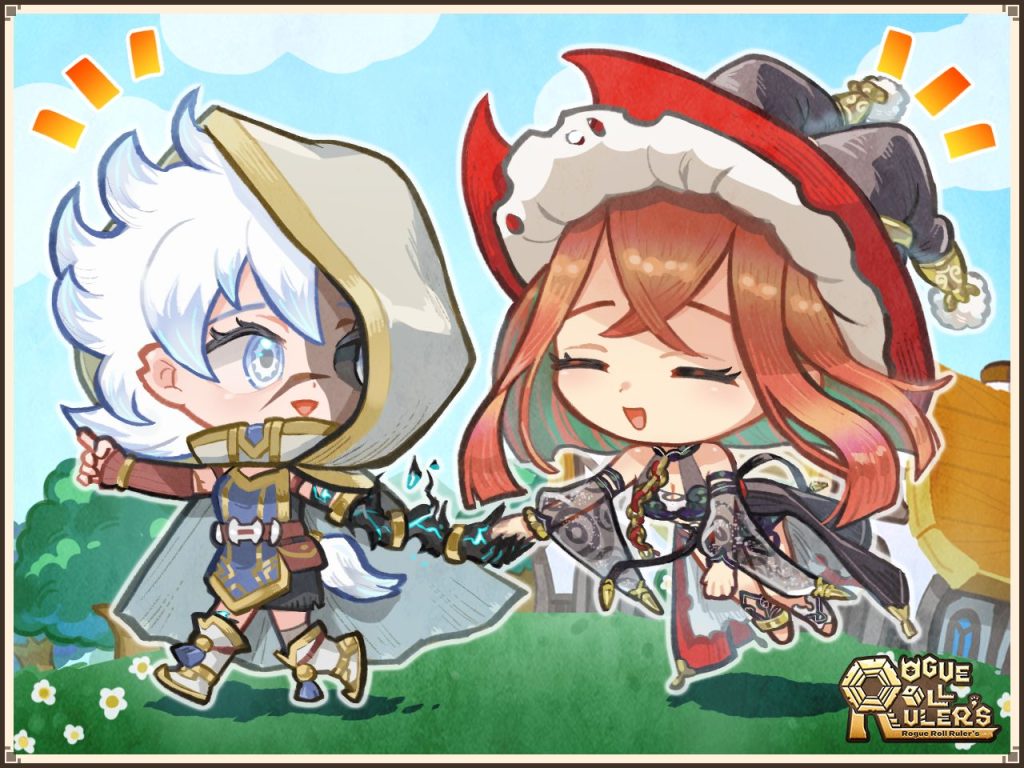 ▼ How to Enter
1.Invite your friends.
 ※Please participate within your means.
2.DM your friend's PlayMiningID and your own PlayMiningID to the official X account.
※During this event, sending DMs is possible.
3.Wait for the scheduled distribution date.
4.Confirm the distribution.
▼ Entry Rewards
We will be giving the following benefits to all those who have applied.
For users who introduce friends:

 ・One non-NFT UC equipment of your choice (already released)
 ・5 Stamina Wings
 ・5 Healing Arrays
For users who are referred:

 ・C equipment (randomly chosen from Iron Greatsword, Rod, Knife, and Spell Scroll – NFT)
 ・5 Stamina Wings
 ・3 Large Healing Potions
▼ Scheduled Distribution Date
Reward distribution for this campaign is planned for after the regular maintenance on 2023/10/12.
▼ Important Notes
・To be eligible for entry, make sure that the game data of the users you introduce exists. They should have created their R3 game data (opened to the main screen at least once).
・Due to this campaign, we are accepting DMs for both JP and EN accounts, but please understand that we may not respond to inquiries regarding strategies or unreleased information during the application process.
・If the people you introduce happen to have the same PlayMiningID, it will be first come, first served.
・Please note that the equipment for users who introduce friends is "non-NFT," so please apply with this in mind.
・This campaign is not first-come, first-served, and there is no lottery. We will distribute rewards to all participants.
・When sending a DM to the official X account, be sure to include both your introduced friend's PlayMiningID and your own PlayMiningID. Additionally, for those who introduced friends, please specify the "UC equipment of your choice" you desire. If not specified, UC equipment will be distributed randomly. We appreciate your understanding.
If you have any questions or concerns, please feel free to contact us through the official website or in-game inquiries.
We eagerly await your participation.